Caring for our Neighbors since 1888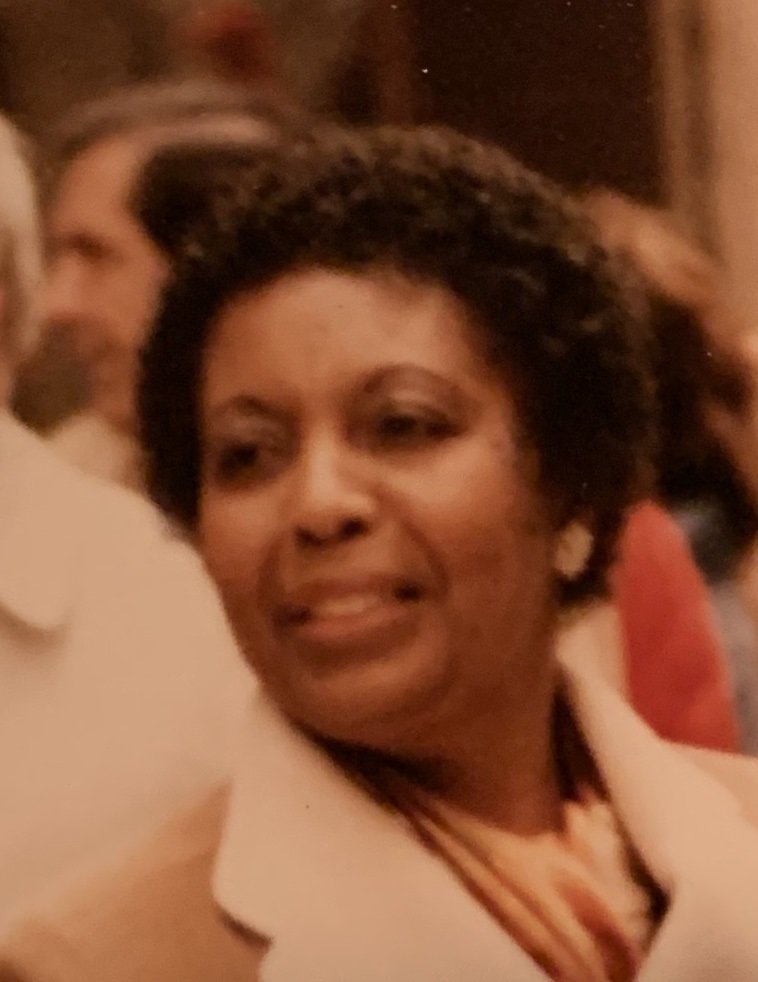 Obituary of Wilma M. Francis
Wilma M. Francis was born on January 3, 1930 in Grenada, West Indies to the late Beryl Elias and the late John Gordon.
As a child, she would ride her bicycle wearing her brown and white uniform to and from St. Theresa Girls Roman Catholic Primary School in Woodbrook, Trinidad.
She was raised in Trinidad where she met and married her late husband Paul. She worked for Radio Trinidad and Television for almost 20 years before joining Paul in the United States in 1968 settling in Brooklyn, NY. Wilma was hired by Squibb Corporation, subsequently Bristol-Myers Squibb (BMS). Wilma, Paul and their five children moved to Englewood, NJ before moving to Ewing Township when Squibb relocated to Lawrenceville, NJ. She retired from BMS after 25+ years of dedicated service with fondest memories working as a Legal Assistant to the Senior Vice President, General Counsel and Secretary.
As a faithful member of the Parish of Saint Ann for 30+ years, she was proud to be one of the first members of the Adult Choir. She was also a member of the Resurrection Choir, Parish Office Reception Desk (on-call) and volunteer cantor. She proudly represented the Parish of Saint Ann as a member of the Diocesan Pastoral Council, as a member of the Lawrence Interfaith Housing Network and volunteered countless hours to the interfaith organization Helping Hands. She was also a member of the Sweet Adeline's Singers. In the early 90's, and as an amazing grandmother of ten served on the Governor's Advisory Council on Volunteerism and Community Service for Governor Florio. She was also recognized with a Proclamation by the Mayor of Trenton, Douglas Palmer, for being a model of self-giving and faith.
She was a member of the Resource Development Committee of Union Industrial Home for Children, a Board Worker for the Mercer County Board of Elections, member of Endowment Committee of Millhill Child and Family Development Center and a member of the Board of Trustees of the Trenton Museum Society.
Wilma will be remembered for her beautiful and caring smile, loving and giving heart, her love for family and friends, her memorable cantoring and volunteer work.
Wilma is survived by a loving and caring family: son Richard (Nancy), son Nicholas (Vicki), daughter Allison Vallery, daughter Giselle (Ivor) Hughes, stepdaughter Maureen Ribeiro; grandchildren Simone Ribeiro-Smith, AnneLisa Vallery, Yannick Hughes, Brittany Francis,
Alix Vallery, Kayce Francis, Rachel Francis, Shayne (Josh) Simpson, Blair Francis, Sloane Hughes, Alexis Francis and a host of cousins, nieces nephews and friends.
A Mass of Christian Burial will be celebrated for Wilma on Friday, November 22, 2019 at 11 AM at The Church of Saint Ann, 1253 Lawrence Road, Lawrenceville, NJ.
Visitation for relatives and friends from 9 AM to 10:30 AM in the daily chapel at the church.
Burial will follow at the Fountain Lawn Memorial Park, Ewing NJ.
In lieu of flowers memorial contributions in Wilma's memory may be made to the Church of Saint Ann, 1253 Lawrence Road, Lawrenceville, NJ 08648
Visitation
9:00 am - 10:30 am
Friday, November 22, 2019
Church of St. Ann
1253 Lawrence Road
Lawrenceville, New Jersey, United States
Visitation
Mass
11:00 am - 11:45 am
Friday, November 22, 2019
Church of St. Ann
1253 Lawrence Road
Lawrenceville, New Jersey, United States
Mass
Burial
12:30 pm - 12:45 pm
Friday, November 22, 2019
Fountain Lawn Memorial Park
Eggerts Crossing Road
Lawrenceville, New Jersey, United States
Burial