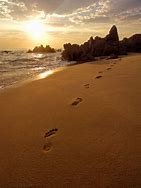 Michelle C. Vuocolo
Michelle C. Vuocolo, of Lawrenceville, passed away on Thursday, January 3, 2019 at Capital Health Regional Medical Center, Trenton.
Born in Philadelphia, PA, she was resident of Hamilton, before moving to Lawrenceville 24 years ago. Michelle was employed as a social worker with the Mercer County Board of Social Services. Some of her hobbies included trips to the casinos, going to yard sales, but most importantly was the time she cherished with her husband, children and grandchildren. Michelle who could light up any room. She loved her family and friends with all her heart.
Predeceased by her parents Joseph and Naomi Guidotti; she is survived by her husband Alfred Vuocolo; two daughters and one son-in-law Katie and Gus Skopas, and Dawn Bovasso; her grandchildren Gianni Skopas, Geno Skopas, Leo Bovasso, Peter Skopas and Nikolas Skopas; her mother-in-law Marie Vuocolo, three special nephews and their spouses William Holmes (Veronica), Eddie Holmes (Heather), and Charles Holmes (Linda); and numerous friends and colleagues.
A Memorial Mass will be celebrated on Wednesday, January 9, 2019 at 10:00AM at The Church of St. Ann 1253 Lawrence Road Lawrence Road, Lawrenceville, NJ 08648. Those who will be in attendance for Mass will be asked to arrive at the church no later than 9:45AM.
Interment will be held privately and at the convenience of the family.
Visitation hours will be held on Tuesday, January 8, 2019 from 4-8PM at Poulson & Van Hise Funeral Directors, 650 Lawrence Road, Lawrenceville, NJ 08648.
In lieu of flowers, memorial donations can be made to the St. Gregory the Great Academy 4680 Nottingham Way Hamilton Sq., NJ 08690 or donate online by visiting www.stgregorythegreatacademy.org