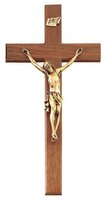 Harry A. Ulbrecht. Jr.
Harry A. Ulbrecht, Jr., 72, of Ewing, passed away on Thursday, January 3, 2019 at home.
Born in Trenton, NJ, Harry was a longtime resident of Ewing Twp. He was a graduate of St. Joseph's University Class of 1968. Harry was a Veteran of the United States Army, having proudly served his country with the US Army. He was formerly employed with FMC Corporation in Plainsboro as a Research Scientist. Harry enjoyed watching the Philadelphia Eagles and the Baltimore Orioles. Some of his favorite athletes were Brooks Robinson and Kobe Bryant and his favorite musician was the late John Lennon
Predeceased by his parents Harry Sr. and Mary Ulbrecht; he is survived by his brother and sister-in-law Alan and Erica Ulbrecht; one niece and her spouse Vanessa and Kevin Hlavaty, one nephew and his spouse Stephen and Peipei Ulbrecht; his great niece Madelyn Hlavaty; numerous cousins and friends.
A Mass of Christian Burial will be celebrated on Wednesday, January 9, 2019 at 10:00AM at Incarnation-St. James Church 1545 Pennington Road, Ewing, NJ 08618.
The viewing will be held at Incarnation Church on Wednesday morning from 9-10AM.
Interment will follow at Brigadier General Wm C. Doyle Veterans Cemetery, North Hanover Twp., NJ.
In lieu of flowers, memorial donations can be made to Disabled American Veterans 135 W Hanover St, Trenton, NJ 08618.